Although nine pin bowling (the term classical nine pin bowling is also used) was already played in ancient Egypt, today this game is especially popular in Germany, where there are 80 thousand an active hobbyist.
In Estonia, more is known about bowling, which in its nature is relatively similar to nine pin bowling, but still a fundamentally different game. Above all, there is a difference in the number of pins, which is 9 in nine pin bowling (10 in bowling), the placement of the pins, and the size of the ball thrown, which is smaller in nine pin bowling. The ball has no holes and is thrown holding the bottom. There are many more differences compared to bowling, which you will get an idea of ​​when you visit the Mustamäe nine pin bowling alley! Come and get acquainted with this extremely addictive game!
Visit also Estonia Nine Pin Association website: www.evml.ee
Did you know?
Mustamäe Keegel is
Our Alley is
Today the only one Nine Pin Bowling alley at Tallinn.
Kas teadsid?

Mustamäe Keegel

on ainukene Keeglisaal Tallinnas!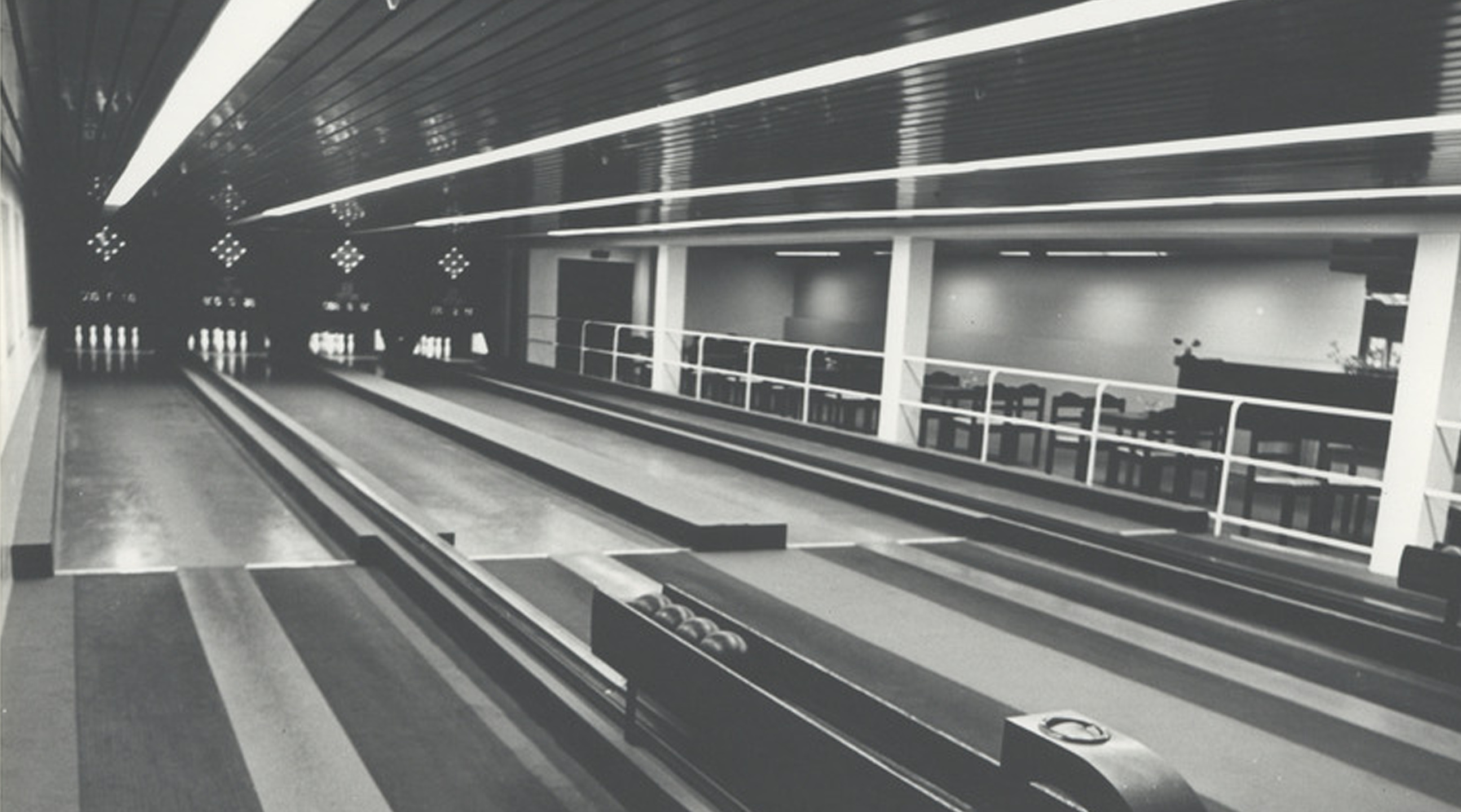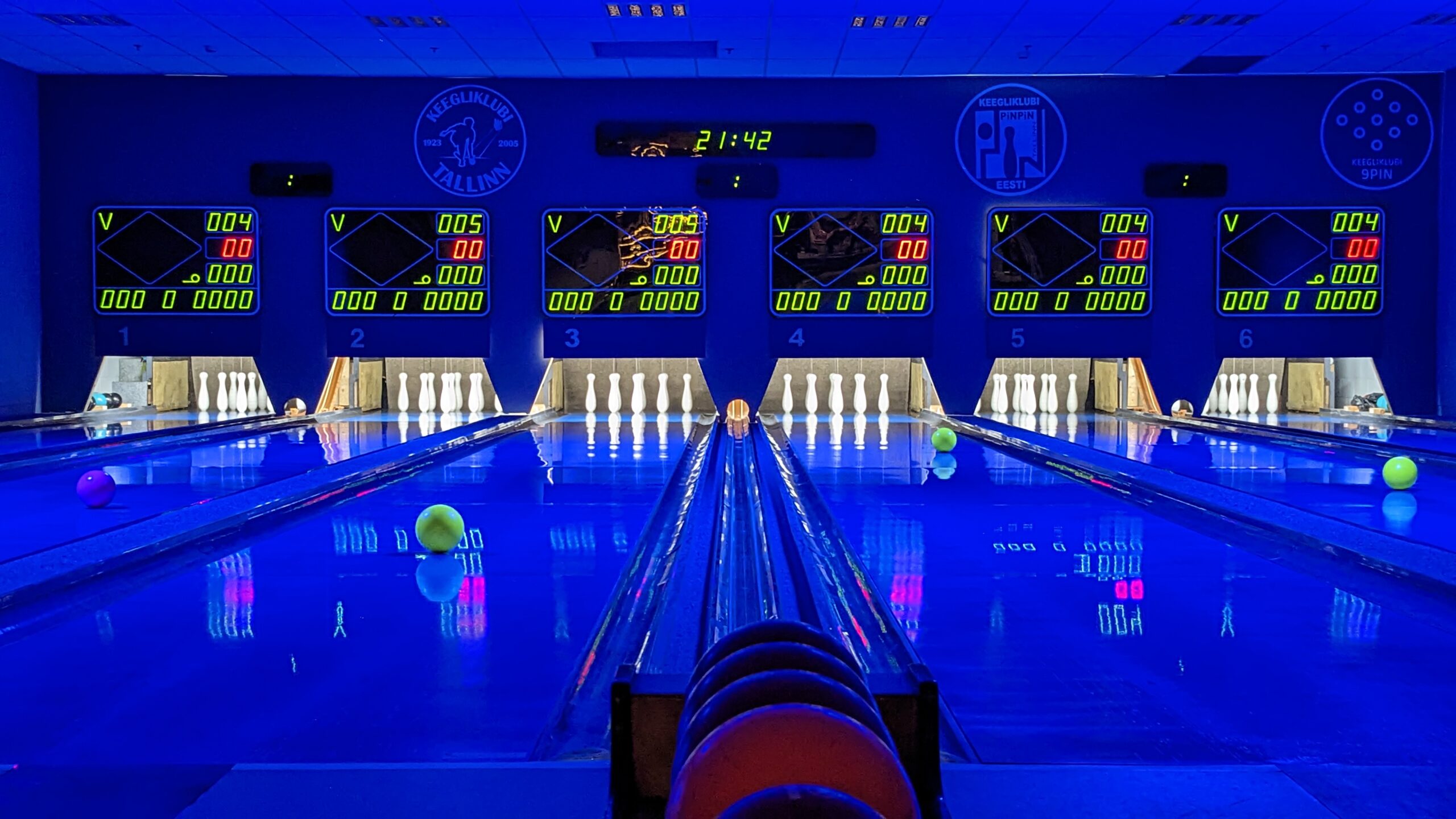 Beginner
ABC
CBA
The truths
Ten truths about Nine Pin Bowling
Extremely addictive and immersive gameplay.

Come to play nine pin bowling with a good mood and a calm mind.

Nine pin bowling develops coordination and concentration.

Nine pin bowling strongly develops communication, connectivity, cooperation and spirit among team/squad/family.

When doing sports, play in sports clothes, while spending leisure time in casual clothes. Preferably a short/long tracksuit and sneakers with rubber soles.

Nine pin bowling balls are smooth, comfortable to hold and have no holes.

Remember that a good result consists of the sum of the following: (good concentration 50% + good mood 30% + physical fitness 20%)

Watch your movement during nine pin bowling. Try to throw all throws with one strength and similar movement. Analyze the result after the throw in order to throw better next time.

There are 3 public nine pin bowling alleys and 2 private nine pin bowling alleys in Estonia. Only one of them is located in Tallinn, and it is Mustamäe Nine Pin Bowling Alley!

Nine pin bowling is a sport for ladies and gentlemen, where all the customs, cleanliness and order of good company apply.
Nine pin bowling and Bowling
- Two different
- Really different
games
Nine pin bowling
Balls have same size, weight, no holes.

The player's strength, form, ability to concentrate are important.

Play alone on a track (Enthusiasts) or enjoy cross-track competition with a team/group, individual competition on one track. – Team play significantly unites people, their cooperation and team spirit.

Hobbyists play in short tracksuits and nine pin bowling shoes. (sports shoe with rubber sole)

And much more, which you can only experience – in Mustamäe Keegel!
BOWLING
Big balls, holes in the balls, different weights.

Important concentration, fit of the ball with the course and the player. (You need your own ball to get the feeling)

Various players are always on the same track.

It is played in casual clothes and shoes with leather soles.
Videos about
Nine Pin Bowling
Nine Pin Bowling